Ta' Doni Breakfast Giveaway for two! 🍳
It's another BREAKFAST Giveaway! 🔥🍳🥓🍊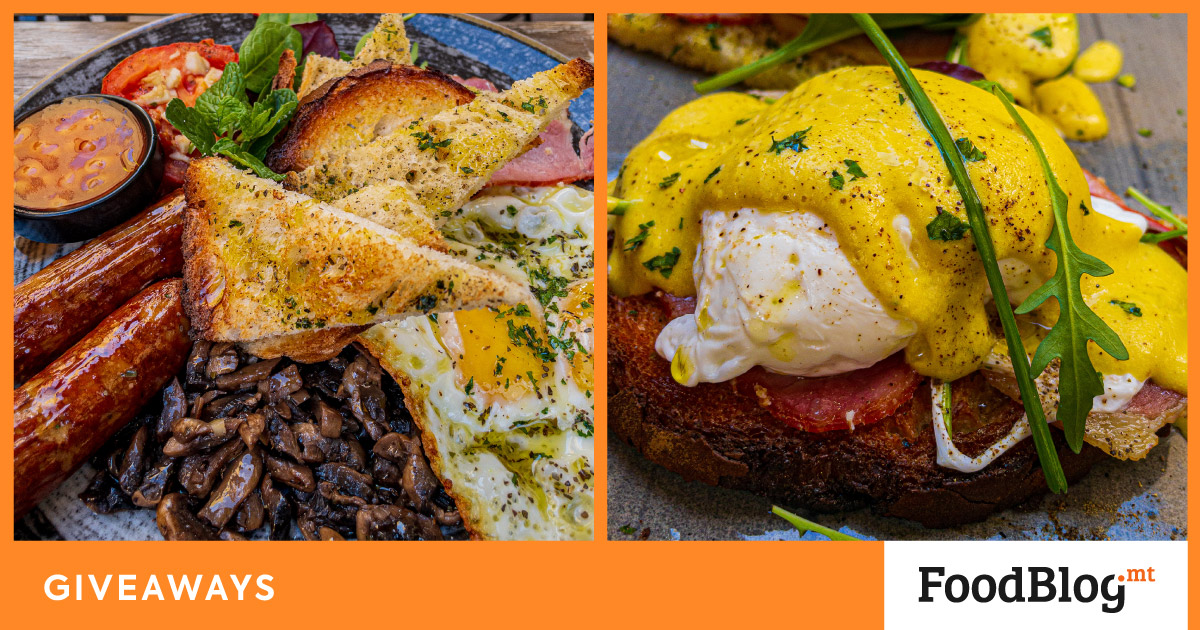 It's another BREAKFAST Giveaway! 🔥🍳🥓🍊
This time we've teamed up with our fave breakfast spot in RABAT! It's @ta_doni 🎉
We have a full Breakfast for 2 up for grabs! ♥️ (2 Juices, 2 Hot Drinks, 2 Brekkie Plates & a Dessert Each!) 🙏🏽
Enter this Giveaway by following these steps below:
👉 Like this post
👉 Follow @ta_doni & @foodblog.mt
👉 Tag a BREAKFAST lover in the comments (Unlimited tags allowed, different friends must be tagged for a better chance of winning!)
BONUS: Share this post to your story for a bonus entry. 📲
Winner will be announced on the 10th of February. 🗓
Goodluck everyone 😍
Breakfast is served DAILY at @ta_doni 👍🍳
Share this with your friends!